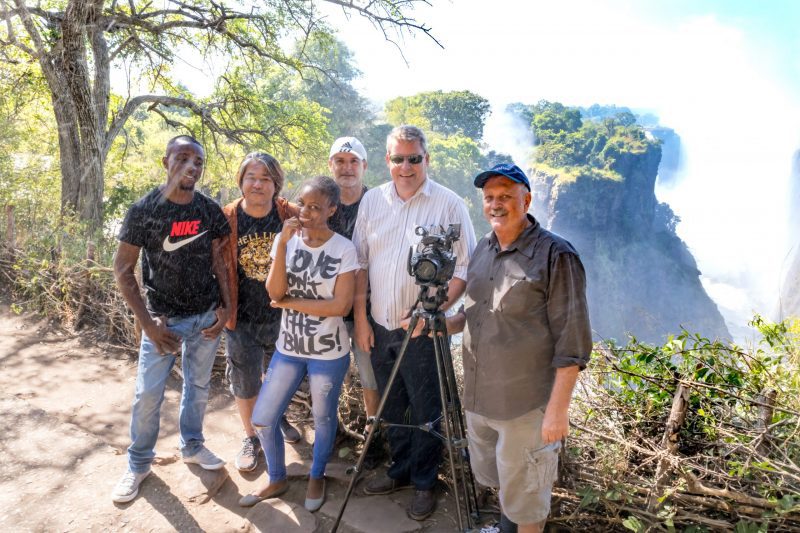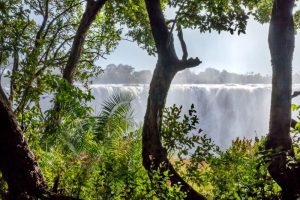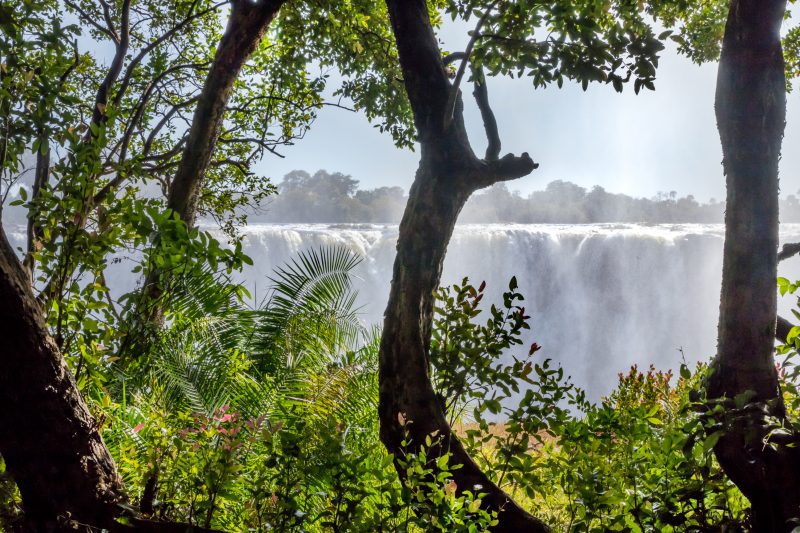 "Boiling Water" in Swahili, is a waterfall on the Zambezi River in south east Africa, This spectacular 1,708 meter wide waterfall is located
on the Zambia border.
The Scottish missionary and explorer David Livingstone, was the first European to find the Falls in the year 1855.
The Mosi-oa-Tunya national park is near the falls, but the national park and the town on the Zimbabwean shore are both called Victoria Falls.
Victoria Falls is not the highest or widest waterfall in the world, but is the largest, because of its combined width of 1,708M. and height of 108M. creating the largest area of falling water in the world. The Victoria Falls is two times the height Niagara Falls.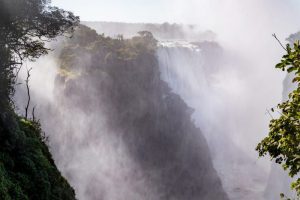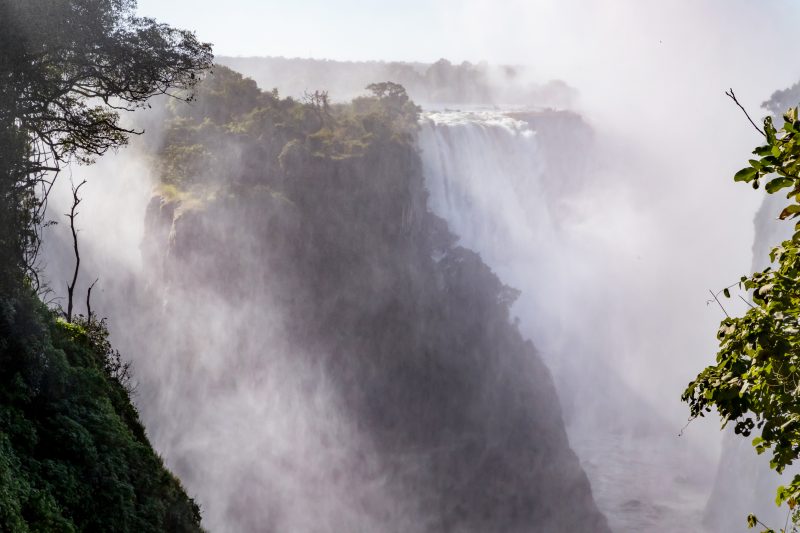 The falls are at a place where the river is wide where the river drops into
a deep ravine called the "First Gorge", is from 80 metres to 108 metres wide and at the lower end there is a road bridge called the Knife-Edge Bridge that you can walk along to get a different view of the ravine and falls. You can see how vast the falls are from our dro
ne video.There are two islands on the crest of the falls that divide the rush of water and they are named: the "Devil's Cataract" and the "Eastern Cataract".
We were there during the dry season, but to me the water was spectacular and the spray from the falls was going up about 500 metres in to the air and the spray can be seen many kilometres away.
We were told it is possible to walk to the bottom of the First Gorge at the Zimbabwean side but unfortunately, we were on a tight schedule and did not have time to go down, but I guess the views would be even better than from the top.