Animal and Nature Photography
I have to admit and make it quite clear that I am NOT a wildlife photographer.
During my travels around the world when I am on location shoots I have sometime come across the opportunity to take some photographs of various animals, when I see a nice shot it would be silly not to take advantage of being there!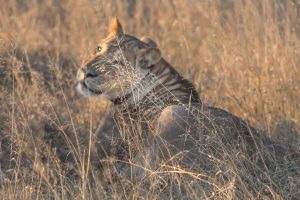 Whilst I was in Africa our land rover broke down just before sunset and when I spotted a pride of tigers, I got within 5 meters from one of them and started clicking away, the rangers who were there said I am "Crazy Man, the tigers are hungry" but I din't see it that way, all that was in my head was "see cat take pictures" I didn't consider the tiger looked at me as a potential part of a delicious dinner menu!!!