This is my story.
I was born in Beckenham, Kent, England in 1951.
At 11 years old I attended Quernmore School for Boys, Bromley, Kent and learned army discipline!
Quernmore School was originally called Plaistow Lodge, the House was built about 1777 by Peter Thelusson who died in 1797.
It consists of a centre and 2 wings. The centre had 5 storeys and 5 windows on the west or entrance front.
The ground floor is of rusticated ashlar with recessed round-headed windows having panels of balustrading below and keystones above.
My father decided to move (without consent) the entire family to Durham in the North East when I was 14 years old.
I hated the new move at first, mainly because I couldn't understand a word anyone was saying! and I was ridiculed for my "posh accent" (much more posh than it is now), It took me a while to get used to the place.
I got out of school as quickly as I could at the age of 15, by then my sister had run away back to London to live with our very kind Aunty Muriel who was working at the BBC at the time.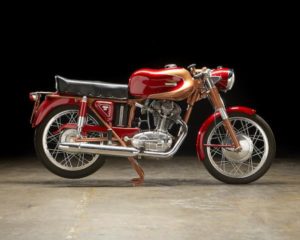 I worked on a local farm as a tractor driver for a year (I just loved driving farm vehicle's, so it wasn't for the money!) then I moved on to get a job as an apprentice electrician, riding my Ducati Elite Supersport to work every day, a round trip of 100 miles, in all conditions through ice snow and rain and some beautiful weather too.
I had a go at racing the Ducati at Croft Racing Circuit but saw a friend get killed at the croft track so to my mum's great delight I gave up the bike and my mum bought me my first car when I passed my driving test on the morning of my 17th birthday.
Then I got a job at Turners Photography as a lab technician, they sponsored me to go to Newcastle College of arts where I got my degree in Photography. I worked at Turners for a while as a photographer but Mr Jacobson the owner was a real scrooge who refused to pay me a decent sallery, so one day I decided to walk out!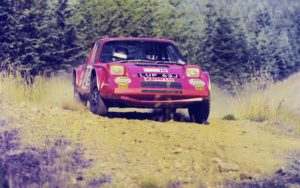 At that time I was very interested in engineering so I went to School again in 1972 and studied G1 & G2 engineering and after graduating went to work at Clan Motor Company in Washington, I was working on the production cars and was able to work on some of the race and rally cars in the competitions department, sadly after only 2 years the the company folded.
After that I ran my own driving school for a while (Framwellgate School of Motoring) after that I worked for the UK governments "Department of Transport & Environment", all the time still not forgetting my love of photography and getting freelance work and helping my sister create her own studio - http://christinehanscomb.co.uk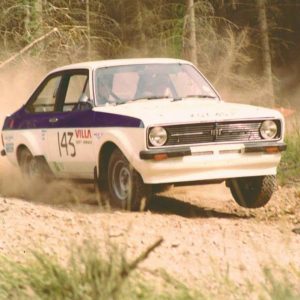 Outside of work my passion was rallying and after building several rally cars and rebuilding a lotus 7 for a friend I became quite well known for building very competitive cars and race engines I eventually won my class in the ANECCC rally championship in my Ford Escort MkII using a Lotus/Cosworth engine I built and developed.After selling my rally car to one of my sponsors I went into small time property development starting with 2,000 pounds and after 4 years had saved 20,000 pounds (not a lot in today's money).
So I then decided to move to Thailand and started Tony & Nok Studio Ltd Part which developed into First Frame Productions Ltd, in Suriwongse Road in Bangkok the company employed 15 staff and won many major photography campaigns with major advertising agencies.At that time I was friends with Tan Mui (Prince Chatrichalerm Yukol) and worked with him as technical & lighting director on movies such as The Elephant Keeper (Khon Liang Chang) (1987) This was a great adventure for me as with his royal connections I was honored to attend several private events where I was able to meet the late king Bhumibol Adulyadej and and his queen consort HRH Sirikit and on one occasion sat chatting with her Majesty over cakes and tea!
Since then I have worked with many Advertising agencies, and Hotels and resorts where I was able to continue with another of my life long loves "food photography" and interior & exteriors photography.
I am very skilled with Image processing & Photoshop, illustrator and Adobe Premier Pro video editing, Having worked at Capital Television Group Co., Ltd, Bangkok, Thailand from 1993 to August 2008.
I founded and managed the animation & graphic arts department for them creating 3-D animations, flying logos, openings, credits, commercials and special effects for international and domestic television programming documentry videos. I worked on weekly programs run on STAR TV Asia (the Rupert Murdock-owned Fox satellite network) and UBC Thailand Cable Network (now True Visions) I helped produce corporate videos for major corporations including Sheraton Hotels Pan Pacific Group, Hard Rock Hotels, Tourism Authority of Thailand, and many others.
I moved to Pattaya to be Capital TV's Eastern Seaboard Regional GM and Creative Director.
In 2008 I visited England for a year and work for "Master School Portrait", An Australian company branch based in Woking, Surrey, UK as a school photographer, travelling the country brought back fond memories of the UK & the English country side.
But I missed Thailand's opportunities, so I returned back to work as a Creative Director for Cartoon Network Amazone Water Park for 5 years.
Since 2015 I have been putting my heart and soul into the latest incarnation, which is: Tony Hanscomb Photography, perhaps another success story (or not) as they say.
"There is a lot more and iv'e missed out tons but then I would need to write a book to cover it all"!... Later!
Tony Hanscomb